PROJECT: Adriatic LNG Plant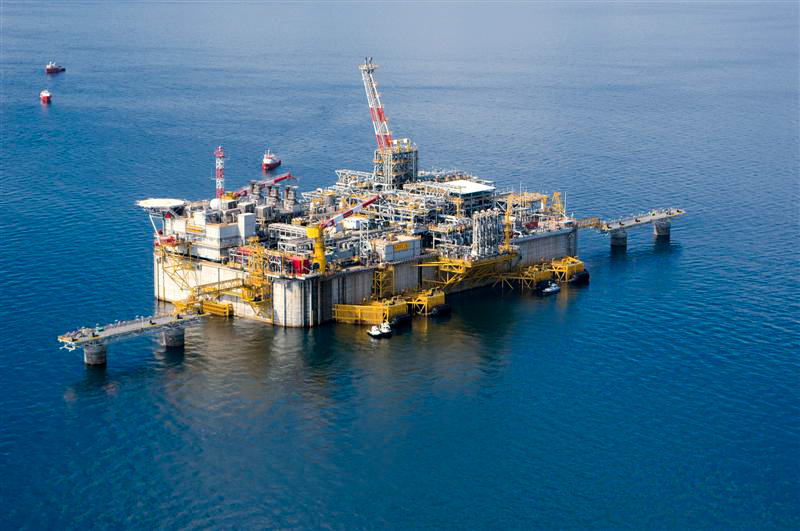 The Adriatic LNG Terminal is the first ever offshore Gravity Based Structure (GBS) for unloading, storing and regasifying Liquefied Natural Gas (LNG).
The facility is located offshore of Porto Levante, in the northern Adriatic Sea, about 15 kilometers off the Veneto coastline, where it is set on the sea floor. It is connected to the national network of gas distribution by a new pipeline.Overall, the offshore Terminal is designed around a large concrete structure, which houses two LNG tanks, and includes a regasification plant and facilities for mooring and unloading LNG vessels. It is overall 375 mt. long, 115 mt. wide and the main deck is 18 mt. above sea level, with the top of the flare tower rising 87 mt. above sea level.
Trace Heating Tubes and RTD temperature sensors are embedded in zones within all concrete LNG storage Tank structures and wired back to the Main Control Panel to ensure the temperature of the concrete is maintained, regardless of the LNG levels or outside temperatures.
---
Project summary
14M long, Form 4, Bottom Entry, Front Access Distribution Panel
32 Thyristor Controlled Trace Heating Supply Sections
Thyristor switching Voltages ranged from 110V to 621V, each individually fed form separate external Transformers.
ABB UMC22 Intelligent Controller within each section monitoring the Thyristor Controller statuses/alarms/current which was connected via a Profibus DP network to the ICA section.
Profibus to Ethernet Conversion within ICA Section for connection to Yokogowa Stardom PLC system c/w Redundant CPU for automatic switchover if the control-side CPU fails.
Fast Tools Supervisory Control and Data Acquisition (SCADA) system linked to an industrial 17" door mounted monitor and keyboard.
Full Software development using the Yokogowa Fast Tools software
Project specific Test Documentation developed in conjunction with ExxonMobil engineers to ensure the entire functionality of the control system was simulated and tested in our works.
---