PROJECT: Water Treatment Works (WTW) – Raithby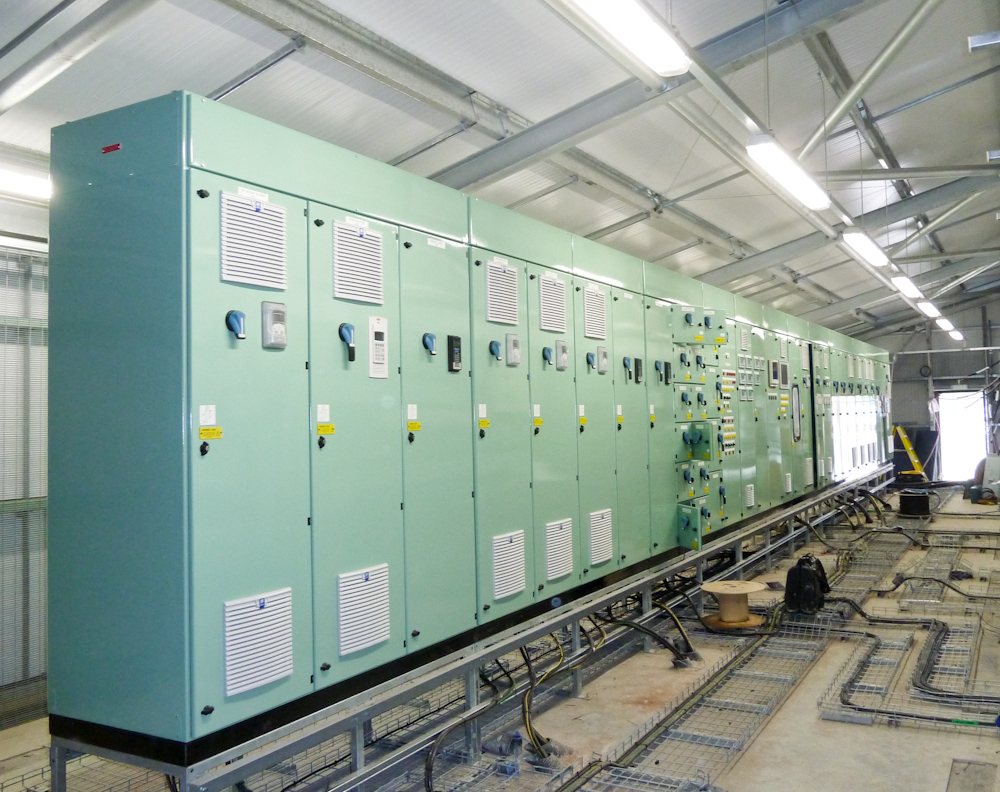 ---
The existing Water Treatment Works (WTW) at Raithby had reached the end of its life and required a major refurbishment, including a new 15Ml/d iron and manganese removal system complete with disinfection and supply pumps for the production of potable water.
Key features of the new works included:
Rapid gravity filters to be installed outside at high level to remove the need for an underground pump station.
Structured wall HDPE contact tanks to reduce capital costs and embodied carbon.
Standard products to maximise off-site build.
A modular approach to design to aid fabrication and construction by repetitive processes and techniques.
The key processes underpinning the project were:
The selected treatment process for the scheme was a conventional iron and manganese removal plant consisting of aeration, oxidation, filtration and disinfection with a high lift pumping station.
All major items of plant were assessed to determine the use of alternative materials and potential carbon savings.
A carbon tracker was used through the process to identify where savings were achieved for each major element of plant.
---
Project summary
17.8M long, Form 4 / Form 2 (Hybrid), Bottom Entry, Front & Rear Access Motor Control Centre.
Custom Built Galvanised Frame to support both the panel and the suspended floor panels.
Full Intelligent Control MCC
1250A 4-Pole A.C.B. Incomer – Fault Rating 50kA for 1sec.
Master / Slave Active Harmonic Filtering
Starter Sections comprising of 6-Pulse ABB Variable Speed Drives, Rockwell Soft-Starts.
ABB Variable Speed Drives all using 'Safe Torque Off' function for Emergency Stop.
Ethernet Communication to PLC from all Starter Sections for Intelligent Control.
Stream 'A & B' (Form 2) Motive Water Pumps (x2) & Sample Pumps (x3) Drives – (ABB – ACS355). Ethernet communication to PLC. Safe Torque Off Emergency Stop Functionality.
ICA Section: PLC – Rockwell Control Logix Processor, Ethernet Network for Communication to all Starters, Profibus Communication to external Filter Equipment and Analysers, 3 x 10 Way Ethernet Managed Switches, 32 Way 24Vdc Digital Input/Output Cards, 16/8 Way Analogue Input/Output Cards, 24-Way ABB SMC3000 Chart Recorder.
HMI – Rockwell 15" Panelview Plus Colour Key/Touch
---